Hi,
my name is Martin and I work as journalist, social media expert and media developer in Rhine-Main region / Germany.
JOURNALISM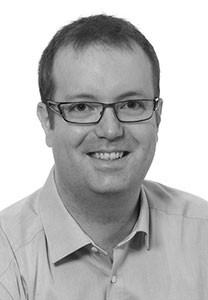 I studied online-journalism (Bachelor of Arts) at the university of applied sciences Darmstadt from 2010 to 2013. After that, I worked as local journalist for one and a half years reporting on issues of politics like education, traffic and transport or building authorities. In summer 2015 I changed my employer, now working for the digital news service heute.de (ZDF/German Television) and as freelancer for other media services too.
MEDIA DEVELOPMENT
While studying online-journalism and working as local journalist, I recognized that the competence of media development is necessary for granting the future of media company. (Just imagine the New York Times Innovation Report!) So I studied media development (Master of Arts) at the university of applied sciences Darmstadt as well, now having the competence to evaluate and solve problems in different types of media companies, test and concept UX-Interfaces, develop new forms of media like interactive and social news apps.
AREAS of EXPERTISE
Journalism, Online-Journalism, Multimedia, media development, social media, conduct and moderate in conflicts and crises, restructure editorial offices, change management, happiness management, project management
You want to know more about me? Feel free to contact. On my contact page you'll find my open PGP-Key too.
(2018-05-12)